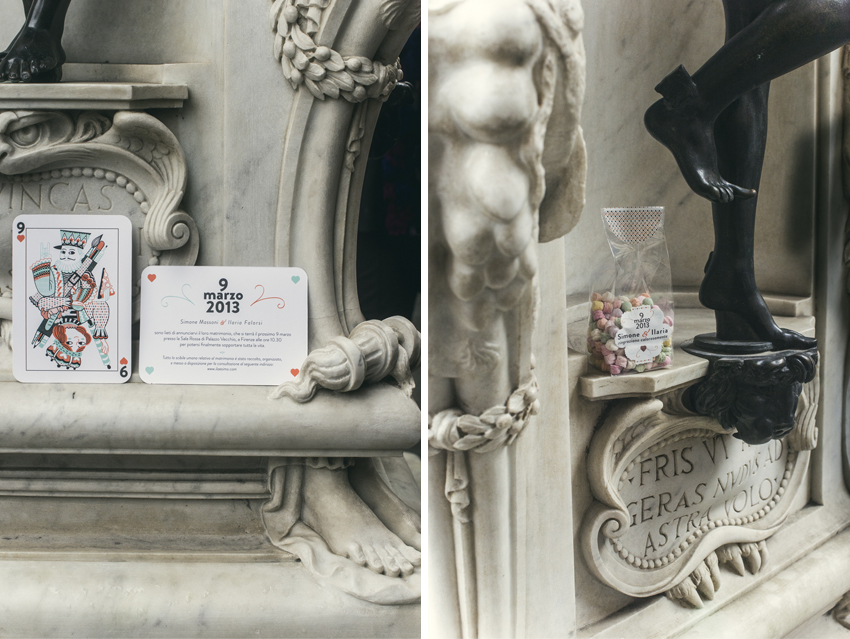 I need to catch up on some thing that I've abandoned lately, like this blog

The first reason was obviously the time: writing a blog is so time-consuming and some time not rewarding, or sometimes you simply don't have nothing to write about it. Those who have my friendship on facebook knows me well for this kind of behavior, I'm not a fan of social networks and I didn't write or post something often - I'm quite the observer, you know? But not  in the creepy-stalking way, don't get me wrong. Anyway, at one point, even the graphic style of this blog started to bothers me, and I stopped to post update or sketches or news. Like this one: I'm married. Yeeees, I'm a Mrs now. How old sound that? This was the card me and Simone designed for our wedding, I wish I could say we planned and we discussed about this idea of  the king/queen of hearts a lot,  but the truth it was that we decided to marry 3 months earlier, and we pratically race on everything. I choosed my dress a week after the proposal, Simone picked his suit a week  before the wedding. This card was a collaboration between me and Simo: I made my portrait ( I'm holding some croissant, a rolling pin and some pencils) and Simo made his (classic dude stuff: pizza, rock n'roll and his brush pens ) Besides all the joy of being a newlywed, I've made my 2014 resolutions and decided it is this time for this blog to change his style, it has been like this since I started with this adventurous life as an illustrator (2009) but in the meanwhile  I'll start again to post something when there are news, even if the graphic of this blog make me puke.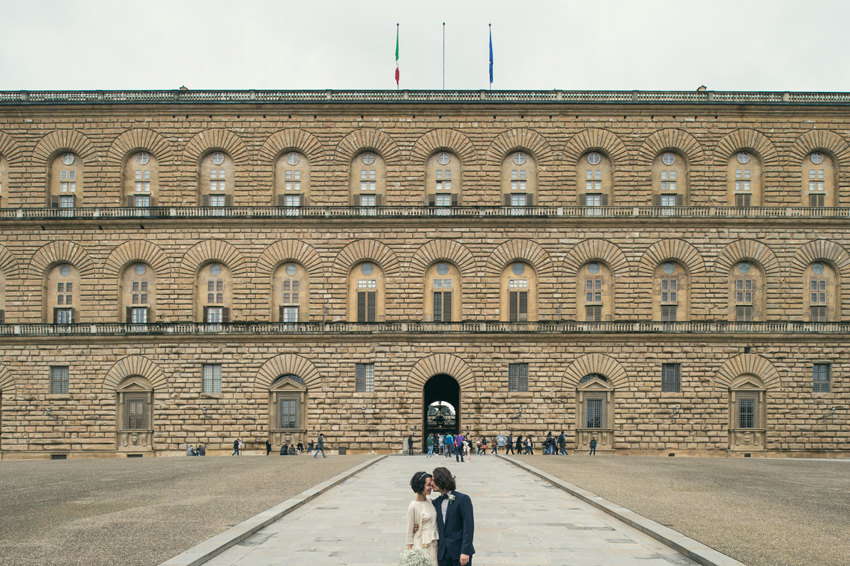 Another news that is strictly connected with these photos (all by Giuli&Giordi ) is the fact that we did the restyle of the website for our lovely photographers - Giulia e Giordano -you can see their post about the restyle here (we made that in august, geesh!) Simone designed the new logo, and I did the patterns in the background and this cute little fox for their other website, about lifestyle photography - FoxEatingSkyr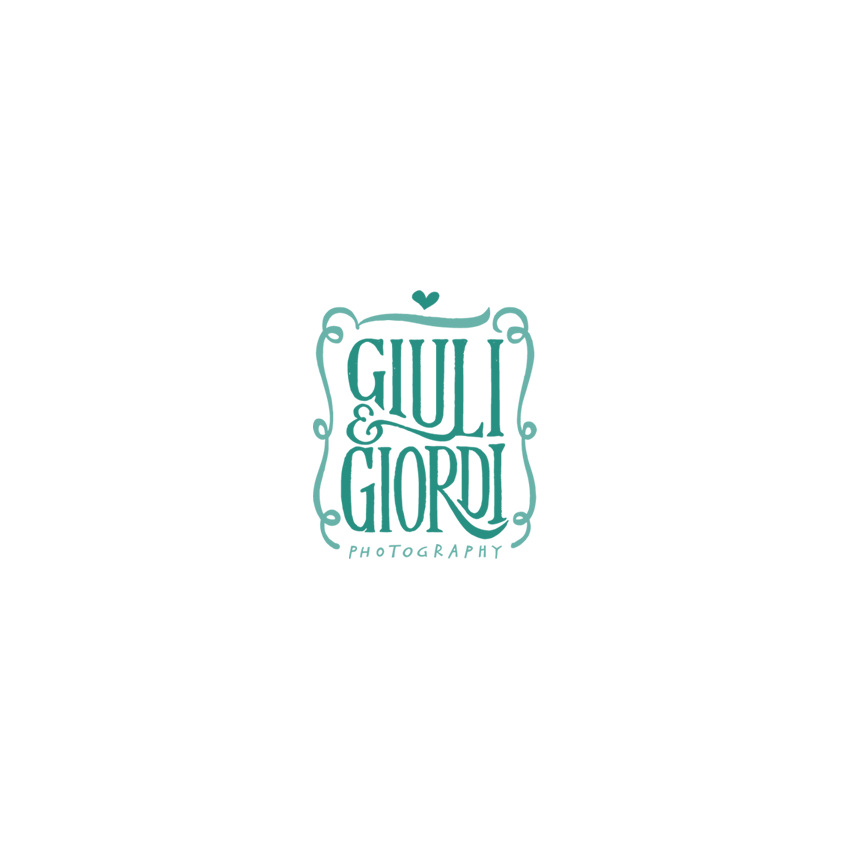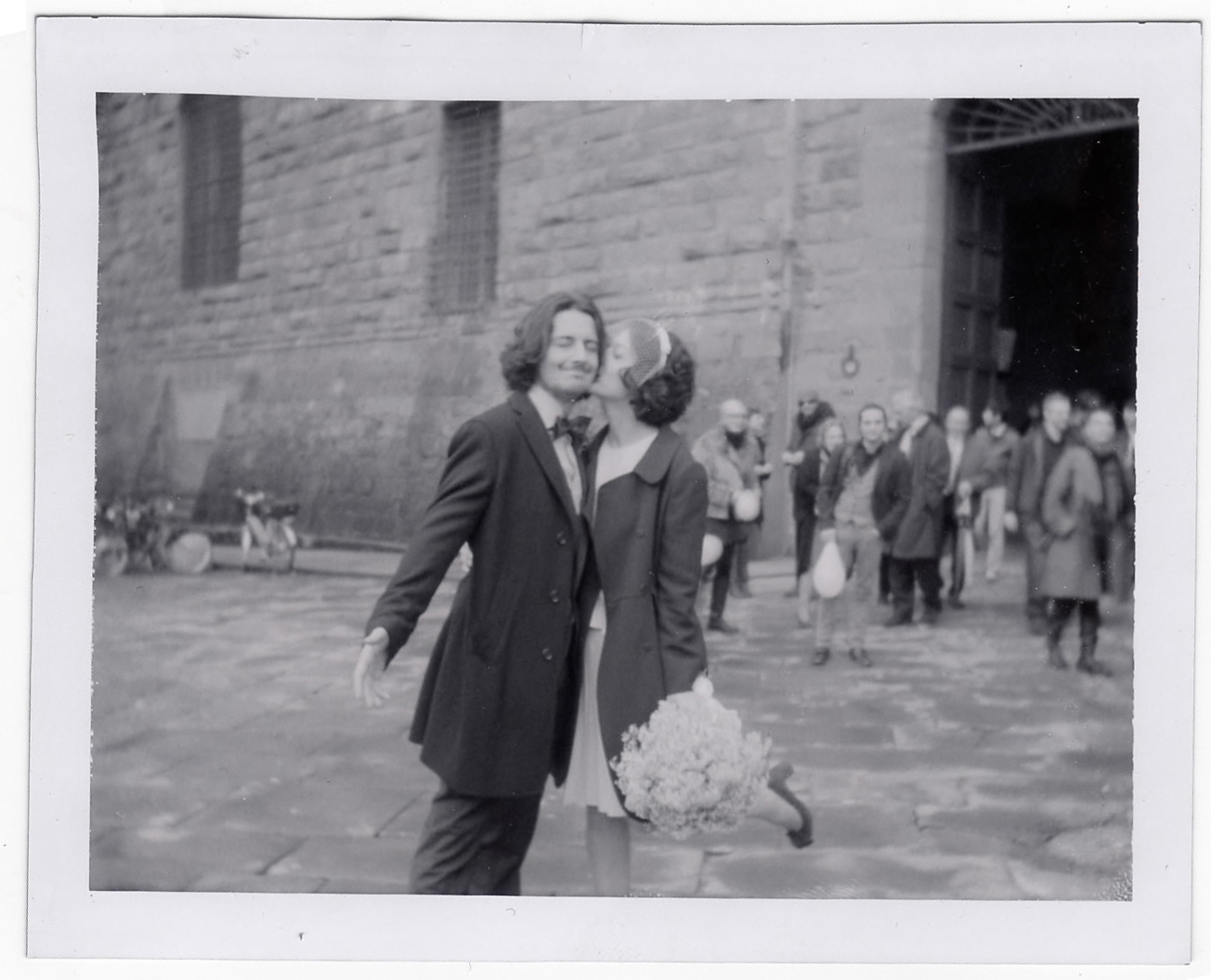 That's it for now, I'll write soon with other old-news

all the photo are copyright of Giuli&Giordi
the polaroid was made by Typophrenic thanks girl!