---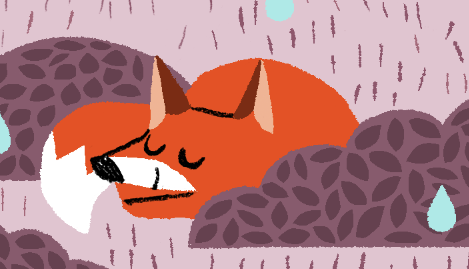 Detail from my new book " La Princesse au petit pois", I'm still working on this, soon I'll be able to show more:)
---

Hooray! "Right for me" as well known as Goldilocks ( I made few  months ago for Oxford University press) and the illo "Getting ready for Christmas" will be included in the 3×3 Children Illustration Annual No. 8 due out in the Winter.
About the Magazine 3×3 : (from their website) " 3×3 is the first magazine devoted entirely to the art of contemporary illustration and the only one published in the United States. From the U.S. to Europe, Asia, or wherever, we'll stay tuned to what's going on the world of illustration. 3×3 will be published three times each year: Fall/Winter, Spring and Summer. One of these issues is our international juried show annual which includes the best illustration in advertising, books, editorial, gallery, unpublished and children's books. The annual is available on the newsstands at leading bookstores and is available as part of our premium subscription." for more info about 3×3, click HERE! Today I'm happy!

---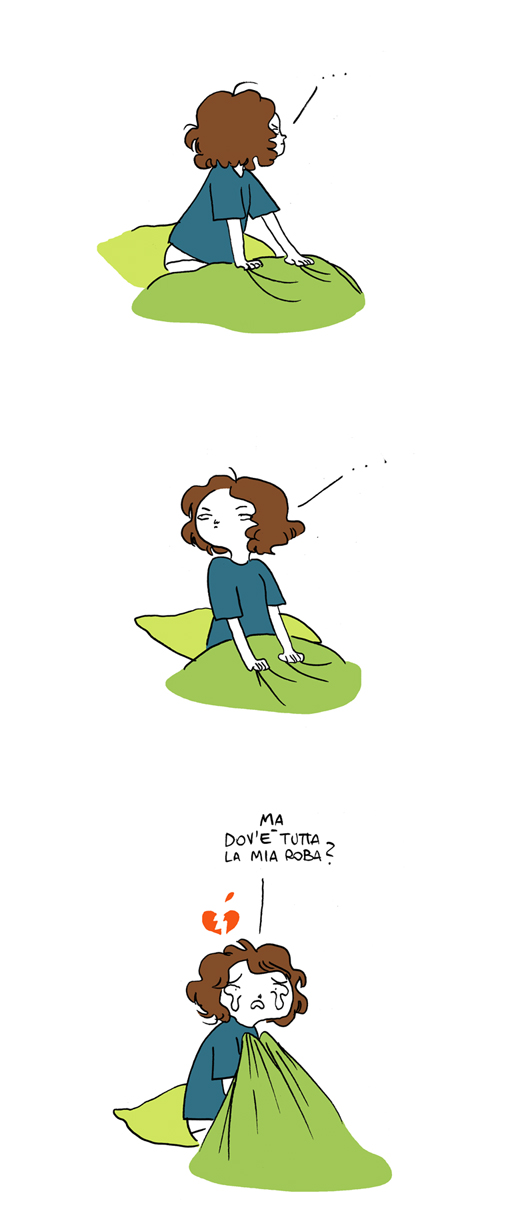 Dovevo capirlo che era un sogno: le mie amiche che mi invidiano i vestiti, tsè.
Un sogno così comunque si fa solo da briachi o da storditi, nel mio caso avevo la febbra e prima di andare a letto mi ero mangiata un crostino con la maionese:) Adesso che le forze sono tornate e le vacanze (di una PIOVOSA settimana) al mare finite (e non ce ne saranno altre) curo il mio consorte che mi ha dato il cambio sulla coltivazione del bacillo della febbra, considerata poi la mole di lavoro per Agosto famo così: il blog va in ferie, torna a settembre ovvio, e se mi pija e ho tempo posto anche durante agosto, ma non ci conterei, il momento è cruciale e Linda Cavallini l'ha spiegato benissimo qui

Perciò buone vacanze a tutti!!!!!!!!:D
(ah, Gemma Correll e il suo shop sono QUI, ma non vende tutto il tritello di roba che ho disegnato su, quella è la maionese!)
---